Recent Incidents


The Most Recent Incidents


Box truck vs. pickup

On Thursday August 14th, a box truck proceeded to make a u-turn from the far right lane...failing to check his mirrors...caused a pickup truck to T-bone the side of the box truck causing a major spill of diesel fuel. Both operators were thankfully medically alright minus some minor cuts. The pickup truck was wedged so tightly under the box truck, a 75 ton rotator truck was needed to lift the larger truck off of it. Approximately 15-20 gallons of diesel was spilled due to a pierced fuel tank. E1 had a line off ready for the vechicles to be seperated while the L1 crew assisted in the process. State police, Medford police, and Mass Highway were helping hands in getting the road opened back up quickly and efficiently!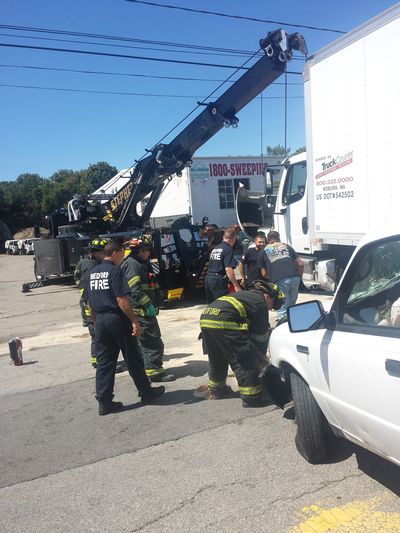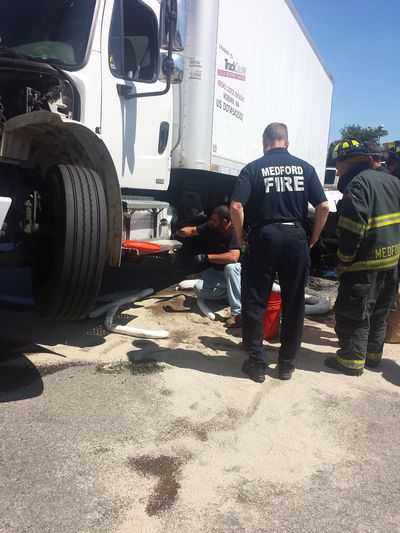 Tanker Truck MVA
On July 3rd a Tier 1 HazMat response was ordered by scene commander for a fully loaded fuel tractor trailer involved in an MVA. With the extent of damage and proximity to the Mystic river as well as a natural gas line passing below Rt. 16 additional companies and resources were requested. E1, E2, L1, C2, C1, Massport Fire and EMS all responded to mitigate the problems and potential problems that may have arised.
insidemedford.com/2014/07/03/medford-square-accident-snarls-traffic/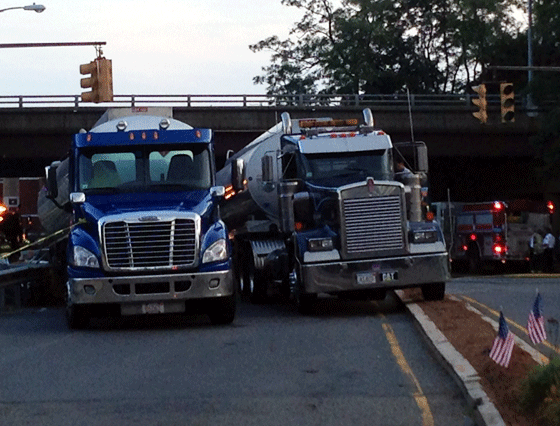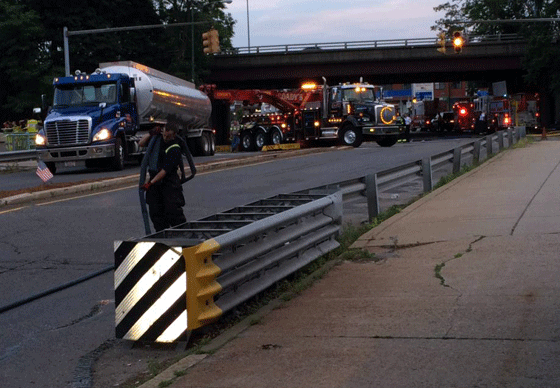 Riverside Ave MVA
In the early morning hours of Saturday August 2nd a serious single car MVA occurred on Riverside Ave. Upon arrival Engine 4 struck a box for additional companies to respond. 5 teenage passengers were trapped after hitting a utility pole resulting in serious injuries along with live wires in the street. E1, E4, E5, L2, C2 and the 5 ambulance companies that responded performed their tasks with the utmost skill and professionalism. Job well done.
www.wcvb.com/news/5-teens-hurt-in-medford-crash/27281946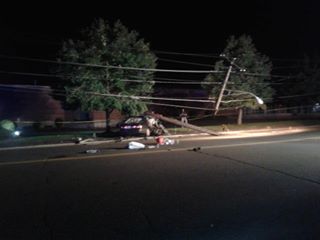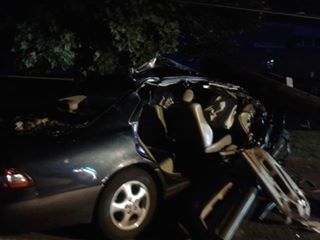 Page Last Updated: Aug 15, 2014 (14:55:45)